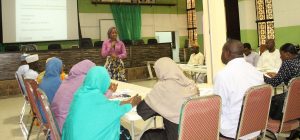 As part of efforts towards improving the environment for policy making in Nigeria's agricultural sector, the Nigeria Strategy Support Program (NSSP) Office of the International Food Policy Research Institute (IFPRI) has held a training course for academics and journalists on policy communications, on 1 and 2 March 2018 at the National Agricultural Extension and Research Liaison Service (NAERLS) of Ahmadu Bello University in Zaria, Kaduna State. The training course was attended by 24 participants (13 males, 11 females).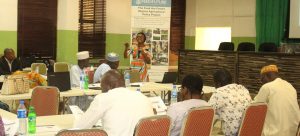 A primary objective of the training course was to increase knowledge and skills on the use of online platforms for providing evidence on Nigeria's agricultural sector. In addition, the training was geared towards strengthening the links between academics who, on the one hand, produce evidence that is relevant to agricultural issues, and journalists, who, on the other hand, are uniquely positioned to set public agendas and shape social narratives on agriculture.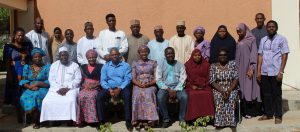 The training course was part of activities within the third year of the Feed the Future Nigeria Agricultural Policy Project. The project, which is generously funded by the United States Agency for International Development (USAID/Nigeria), is jointly implemented by IFPRI's Nigeria Strategy Support Program (NSSP) and Michigan State University.