In 2015, 95 per cent of the farm area in Bangladesh was cultivated using mechanized equipment, a massive increase from 30 per cent in the mid-1990s.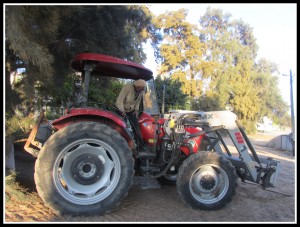 Drawing on Bangladesh's experience, the above joint Policy Note on "Agricultural Mechanization and South-South Knowledge Exchange: What can Ghanaian and Nigerian policymakers learn from Bangladesh's experience?" provides useful insights on how small-scale agricultural mechanization could be expanded in Africa and highlights lessons that would be useful for Ghana and Nigeria. The Policy Note was co-authored by Patrick O. Aboagye, Abdullahi Garba Abubakar, Abdulai Iddrisu Adama, Akeem Oyeyemi Lawal and Aliyu Abdullahi Musa and synthesized by Hiroyuki Takeshima.
Click here to read the Policy Note.