Want to learn more about extension reform? Fancy taking a trip to Zaria? Join us next Tuesday as IFPRI Nigeria, the National Agricultural Extension Research & Liaison Services (NAERLS) and the Institute for Agricultural Research (IAR) collaborate to bring you a seminar titled, "Evaluating Extension Reforms – Implications for Nigeria." Joining us from Washington, DC to present is IFPRI Senior Research Fellow Dr. Suresh Babu. The event will be chaired by Ismaila Y. Ilu, Director of NAERLS. Discussants include Dr. A.M. Falaki, Executive Director of IAR and Professor Tunji Arokoyo, Director of the Federal Department of Extension. We hope to see you there!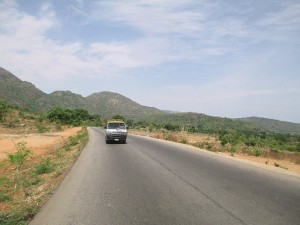 Date: Tuesday, July 16th, 2013
Time: 11:00AM - 1:00PM
Venue: Conference Hall, National Agricultural Extension Research & Liaison Servicesm, Ahmadu Bello University, P.M.B. 1067, Zaria Nigeria.
We apologize, but we are unable to provide transportation stipends to attend this event.